On Tuesday (December 21), Westside Gunn took to Instagram to warn his followers that he was on his way to the hospital after being unable to catch his breath.
"Pray for me they had to call for emergency," Westside wrote on his Instagram story. He could be seen laid out on a stretcher with EMT's surrounding him. "I couldn't breath, it's under control now but otw to hospital. 2x this month."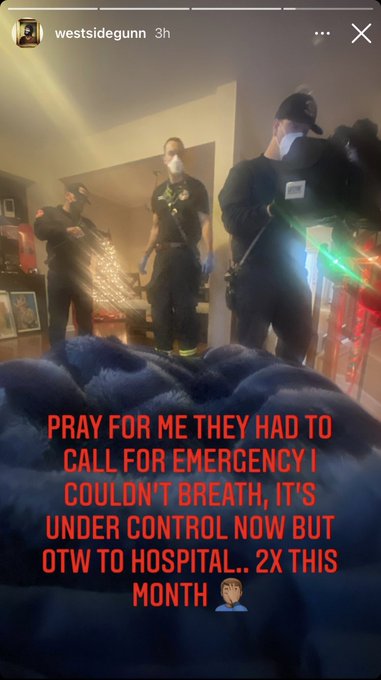 While it's unknown why Gunn is being taken to the hospital right now, the Griselda commander temporarily self-admitted to a hospital in 2020 after testing positive on COVID-19, a frightening event that he subsequently alleged nearly killed him.
"I have a confession to Make I'm a Corona Survivor," he wrote on Instagram. "I didn't want anybody feeling sorry for me I had to thug it out for weeks I didn't get to see my kids I went to the hospital feeling like I was breathing my last breath the fans and the love I was getting kept me strong," he wrote on Instagram.